Cult Classic Film Series: The Princess Bride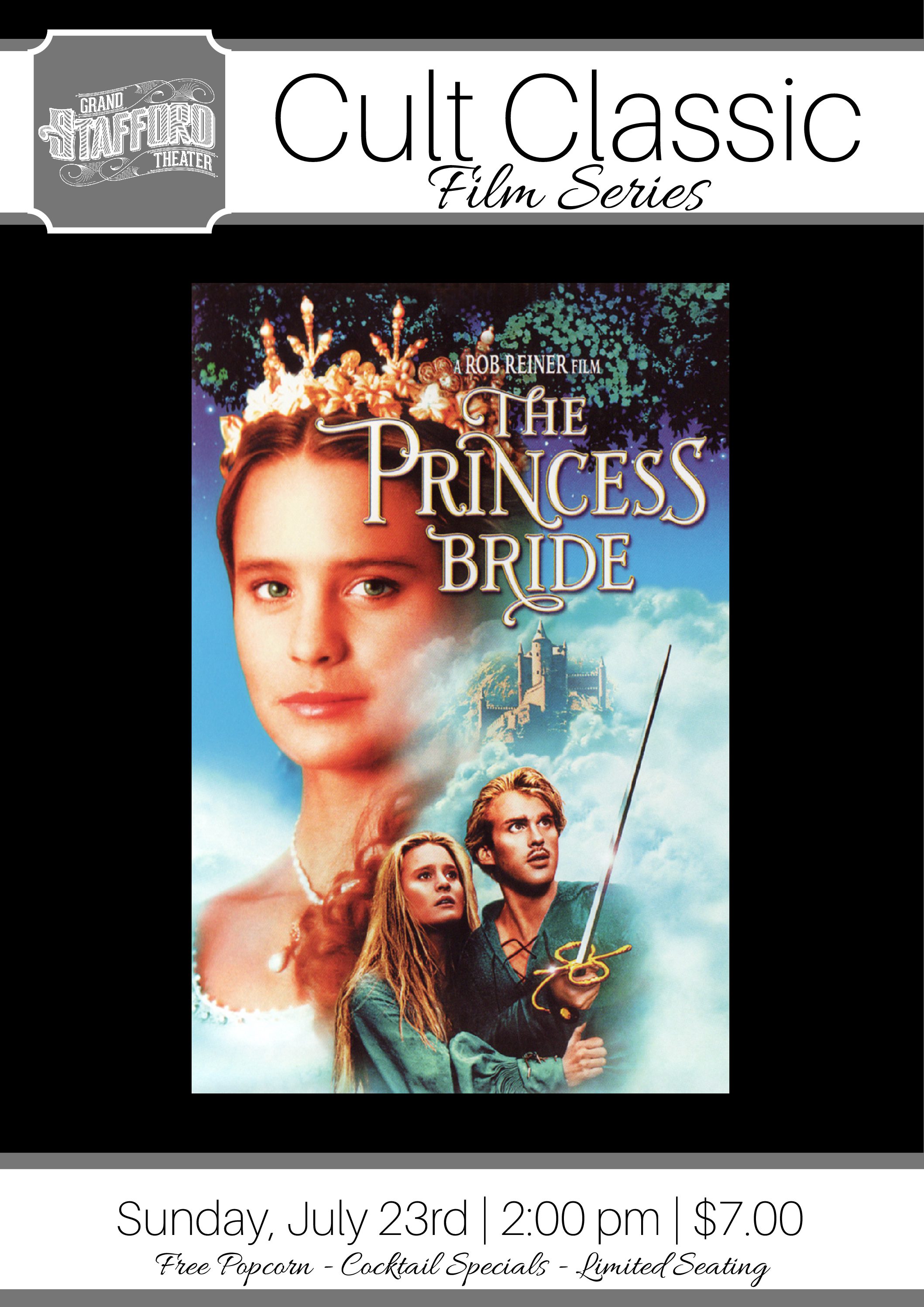 Join us at Grand Stafford Theater for our second showing in a series of Cult Classic Films.
This month, YOU chose the film we'll be viewing: The Princess Bride! Stop by and enjoy free popcorn and INCONCEIVABLE cocktail specials to keep your Sunday Funday going!
Due to limited seating, we encourage you to purchase your tickets in advance. This film is rated PG. Tickets are $7.00 each.
Doors: 2:00 pm | Film: 2:30 pm